Debug PS3 shows naked Ellen Page in Beyond: Two Souls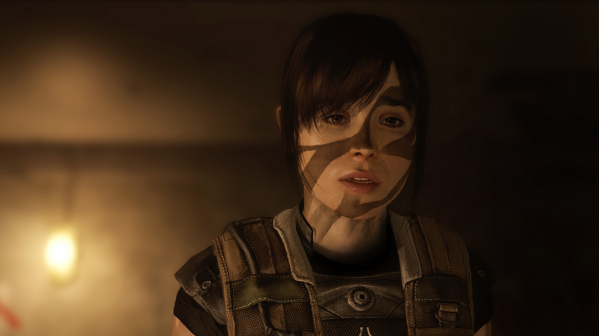 Despite what you might have gleaned from the title, there's no secret cheat to see Ellen Page naked in Beyond: Two Souls.  At least not anymore.
A Reddit thread appeared online earlier today, linking to two screen shots showing the shower scene from Beyond.  The images came from a debug PS3 unit, where the player was able to change the camera angles to check out Ellen Page's breasts.
According to Kotaku, another source was able to access the game's debug menu and confirmed that the nude Ellen Page model still exists in the game.  As well, a cheat function also existed at one point in the game, however it has since been removed.  The cheat-function would allow the camera to move freely, which would allow you to theoretically look at whatever you wanted from…wherever you wanted?
So to summarize, this does exist, but it's not something that would be accessible for most players.  Kind of like the Hot Coffee mod from Grand Theft Auto: San Andreas.  This isn't something that every player is going to be able to access from their regular Playstation 3.  It's also worth noting that before you go out and try to get your hands on a debug unit – there's actual porn on the internet that is easier to obtain and…well, better.
David Cage has previously stated that Quantic Dream gathered all possible information about the actor's body for the type of motion capturing that the game utilized.  So the fact that they also captured some boobs isn't all that far-fetched.
If you really want to see them, follow the Kotaku source link.  It should be noted that it's NSFW.  As if I actually had to tell you that.
Gender equality jokes aside, I wonder if this kind of thing was done for every character in the game?
[Source]