Alien: Isolation Features a Retro Future, and it's Beautiful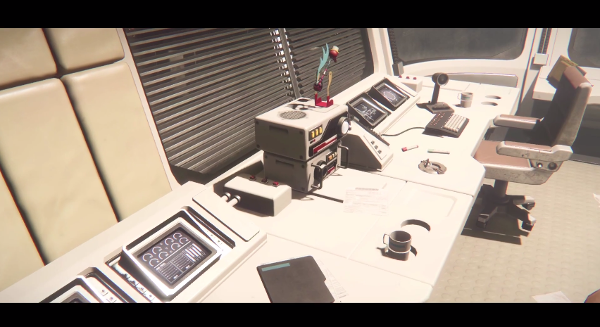 Sega has today released a new trailer for Creative Assembly's upcoming survival horror game, Alien: Isolation. Staying in tune with the original source material, the team behind Sega's second Alien game seems to be on track to preserve everything great about the original 1979 horror classic. Today's trailer details Isolation's artistic focus on giving players a 70's themed futuristic environment, and it appears they're doing a great job.
The world of Alien: Isolation is one set in the future, but the technology present in the game will be much like the film: analog, low-tech, and clunky. From computer consoles with CRT screens to "portable" devices like the motion tracker requiring two hands to use, technology within the game is being designed to match that of the film and the era in which it was released.
Creative Assembly has gone so far as to import their UI elements to a VHS tape and re-record it off of a CRT television and back onto a computer again to acquire an authentic look for the game's interface.
Here's hoping this extreme attention to detail is complemented with intense gameplay so that we're given the best and most immersive Alien game ever made. Alien: Isolation is ambitious, and I hope it delivers.